Certified Scrum Training for US Army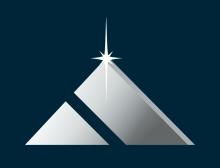 Certified Scrum Training for US Army
Platinum Edge partners with US military branches to provide certified scrum training (CSM, CSPO, A-CSM, etc) with no out-of-pocket expense.
Also, check out our "give back" program for active duty and veterans.
Army Credentialing Opportunities On-Line (COOL) Funding for Scrum Certification
Army COOL funding is applicable for use with scrum certifications from Platinum Edge. You can use these dollars to pursue four Scrum Alliance scrum certification classes taught by experts:
The program offers you the chance to obtain knowledge, skills, and credentials to advance your opportunities and career after completing your military service. Find out more about ARMY COOL at your servicing Army education center or office or online.
ArmyIgnitED Training Provider
We are an ArmyIgnitED training provider. ArmyIgnitED is a tailored, intuitive resource that empowers military members to achieve education goals and grow expertise.
Navigating the Army COOL Process
We are ready to help you through the ARMY COOL process to enroll in training courses. For more information, please contact: Kerisa Cox Phone: 866-652-9866 Email: [email protected]
To find a class to attend, click here.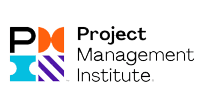 This class is offered in partnership with PMI to support the local PM community.
Go Platinum – and experience what world-class training can do.

Our immersive instructional techniques teach you Scrum by having you do Scrum – just as it is done in the real world. A small sampling of what you'll get:
Certified scrum training by a Certified Scrum Trainer (CST) with the Scrum Alliance, the largest, most established and influential professional membership and certification organization in the Agile community, having certified nearly 1 million practitioners worldwide
A highly-interactive learning experience with examples and exercises that truly enable understanding of Scrum, by one of the few consulting firms solely focused on agile transformation for almost 20 years
Post-course assessment and registration for each participant with the Scrum Alliance
Sixteen (16) PDUs toward Project Management Institute's PMP® and PMI-ACP® certifications
Two-year membership for each class participant with the Scrum Alliance, which includes the exam fee
All course materials and resources
PMI, PMP, PMI-ACP and the PMI Registered Education Provider logo are registered marks of the Project Management Institute, Inc
CSM, CSPO, A-CSM and their logos are registered trademarks of Scrum Alliance, Inc.