Jira Cloud Fundamentals: Parts 1 & 2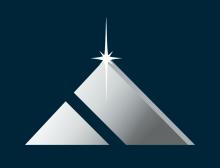 Jira cloud Fundamentals: Parts 1 & 2
This highly interactive course provides a comprehensive introduction to Jira Cloud Fundamentals. Students will learn everything from creating projects to customizing workflows to configuring and managing dashboards and reports.
GO PLATINUM – AND EXPERIENCE WHAT WORLD-CLASS
TRAINING CAN DO.
Our immersive instructional techniques teach you Jira through hands on and practical application
– JUST AS IT IS DONE IN THE REAL WORLD. A SMALL SAMPLING OF WHAT YOU'LL GET:
Twelve hours of highly-interactive learning experience with examples and exercises that truly enable understanding of Jira, by one of the few consulting firms solely focused on agile transformation for over 20 years
All course materials and resources
Twelve (12) PDUs toward Project Management Institute's PMP® and PMI-ACP® certifications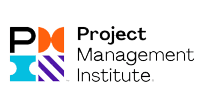 This class is offered in partnership with PMI to support the local PM community.
This is a highly interactive course where we will be walking through activities together as well as individually. You will create a project and will go through the navigation, issues, issue types, and planning views. We will create filters, customize workflows, as well as create reports and dashboards. This course is for anyone that is new to Jira and familiar with agile principles and methodologies. You will need to create a free Jira account at Atlassian. It is easiest with a Gmail account but can be done with a different email address as well.  We recommend a dual monitor setup so that you can view zoom as well as view Jira classwork.
Topics and lessons included in this course are:
Account and Project Setup

Prepare a project to use for subsequent course sections

Learn about project setup options

General Navigation

Define the main sections of Jira screens
Gain a high level understanding of important features and their screen locations

Issues and Issue Types

Define Issues
Understand the default Issue Types and their hierarchy

Planning: Roadmap View

Create Epics and other Issues
Work in the Issue hierarchy

Planning: Backlog View

Navigate and prioritize the Backlog view
Filter and Group Issues
Create Sprints

Project Settings and Customizations

Update Project Settings
Create and customize Issue Types
Create custom fields

Issue Navigation and Filters

Search for Issues
Create and Save filters
Share filters

Jira Workflows

Present an overview of workflows
Configure board columns
Add Transition rules

Reporting

Learn what Reporting Features are available out of the box
Create reports to help manage and track your Issues

Dashboards

Review common uses of Jira Dashboards
Create dashboards
Work with common widgets
Share dashboards

Company Managed Projects

Review the difference between Team managed and a Company managed project
Use releases and versions
Explore classic board options

Additional Jira Topics: Company Managed Settings and Schemes, Components and Integrations

Company managed settings
Company managed schemes
Components
Integrations

Over 7,000 Recommendations Can't Be Wrong
Platinum Edge provides one of the best training programs in the industry. We have so much confidence that you will be satisfied with our training that we offer a 100% money-back guarantee. If by the end of the course you are not satisfied, you will receive a full refund of the registration fee.

We have some of the most competitive pricing in the industry. We'll match any published price on identical classes.

A full refund will be provided for any reason prior to one week before the start of the class. If less than one week prior to class, you will be charged $100 if you cancel and do not transfer your registration to a future Platinum Edge class.
Please see our Frequently Asked Questions page for answers to other common questions.
PMI, PMP, PMI-ACP and the PMI Registered Education Provider logo are registered marks of the Project Management Institute, Inc. CSM and its logo are registered trademarks of Scrum Alliance, Inc.