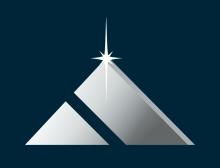 This Platinum Program™ workshop unpacks Psychological Safety, based on the world renown researchers Timothy Clark, Brené Brown, Amy Edmonson, and David Rock.
GO PLATINUM – AND EXPERIENCE WHAT WORLD-CLASS
TRAINING CAN DO.
OUR IMMERSIVE INSTRUCTIONAL TECHNIQUES TEACH YOU SCRUM BY HAVING YOU DO SCRUM
– JUST AS IT IS DONE IN THE REAL WORLD. A SMALL SAMPLING OF WHAT YOU'LL GET:
Psychological Safety training by an experienced and knowledgeable agile practitioner
Eight hours of highly-interactive learning experience with examples and exercises that truly enable understanding of psychological safety, by one of the few consulting firms solely focused on agile transformation for over 20 years
Eight (8) PDUs toward Project Management Institute's PMP® and PMI-ACP® certifications
All course materials and resources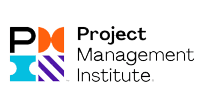 This class is offered in partnership with PMI to support the local PM community.
This highly interactive workshop unpacks Psychological Safety, based on the world renown researchers Timothy Clark, Brené Brown, Amy Edmonson, and David Rock. The workshop walks each leader through 4 stages humans must take to move from inclusion to innovation. The 5-module course is held online in 90-minute sessions. This workshop jumps out of the theory and into actionable and tangible steps leaders can take to really incorporate Psychological Safety in the work environment.
You'll gain detailed, hands-on knowledge of psychological safety, including:
Define psychological safety as a concept
Explain the 4 stages framework
Align your team with common language, understanding, and conceptual framework
Action plan and next steps for each stage
You can expect to dig into your personal leadership values, assumptions, norms, and bias. When this course has been completed, attendees will see the current state clearly and take steps to transform your own leadership to incorporate psychological safety.
Also, expect an engaging online learning environment where we'll not just study Psychological Safety theory but also practice skills and develop competency together. To carry out this richer online experience, we have a few expectations from you.
Active Cohort Engagement
Effective collaboration requires connection and trust, so we will invest some time getting to know each other and we will stick together through the entire workshop.
Sessions
Our sessions run for 90 minutes. We expect you to be at each session for the duration of the workshop. You will receive a calendar invitation for each of these sessions with links to videoconferencing and virtual collaboration tools.
Workshop Tools
You will be expected to complete a pre-workshop orientation before class starts in the days leading up to the first day of the workshop. In the orientation, you'll complete steps that ensure you can access and know how to use the videoconferencing and collaboration tools. Instructions will be provided after you register a few days before the workshop begins.
The course outline includes:
Introduction

Overview – what is psychological safety
Understanding vulnerability
The business impact and why this matters now
Background research

Stage 1 – Inclusion Safety

Overview – what is inclusion safety
Impact on the brain pain center
Why people feel excluded
Superiority myths
How to create inclusion safety

Stage 2 – Learner Safety

Overview – what is learner safety
What impedes learning
How to create leaner safety

Stage 3 – Contributor Safety

Overview – what is contributor safety
Coaching and accountability
How to create contributor safety

Stage 4 – Challenger Safety

Overview – what is challenger safety
What impedes challenging the status quo
How to create challenger safety

Workshop summary & next steps

Over 7,000 Recommendations Can't Be Wrong
Platinum Edge provides one of the best training programs in the industry. We have so much confidence that you will be satisfied with our training that we offer a 100% money-back guarantee. If by the end of the course you are not satisfied, you will receive a full refund of the registration fee.

We have some of the most competitive pricing in the industry. We'll match any published price on identical classes.

A full refund will be provided for any reason prior to one week before the start of the class. If less than one week prior to class, you will be charged $100 if you cancel and do not transfer your registration to a future Platinum Edge class.
Please see our Frequently Asked Questions page for answers to other common questions.
PMI, PMP, PMI-ACP and the PMI Registered Education Provider logo are registered marks of the Project Management Institute, Inc. CSM and its logo are registered trademarks of Scrum Alliance, Inc.